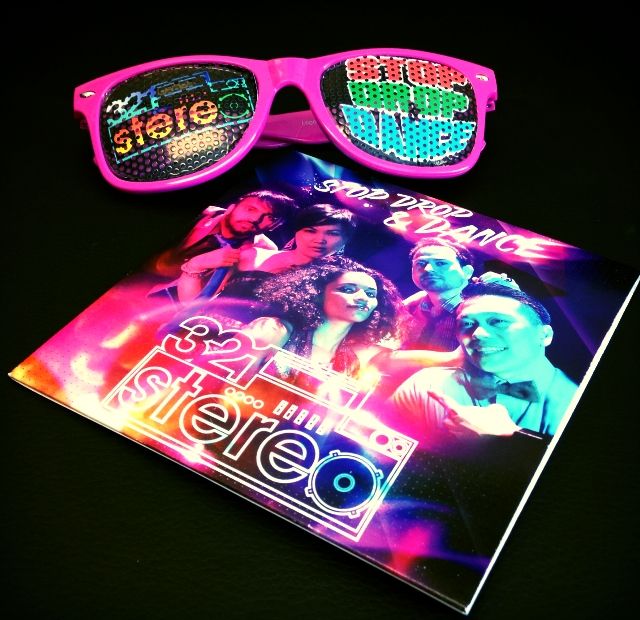 Band Members: Josey Williams, Trish Naval, Allan Celio, Patrick Dela Cruz, Raj Rajasingh
As we see the resurgence of the 80's / 90's era fashion, we should expect to see a rebirth in that era's music as well. For me, 321 Stereo's Album - Stop Drop & Dance is the start of this retro pop side of this trend. I have seen and heard a lot of the retro punk sound enter into the music scene recently, but there really hasn't been a local band that grabs my attention in the pop aspect of this spectrum...that is until now. Although, 321 Stereo has been in the scene since 2009, they seem to have more momentum now then they have had in recent years.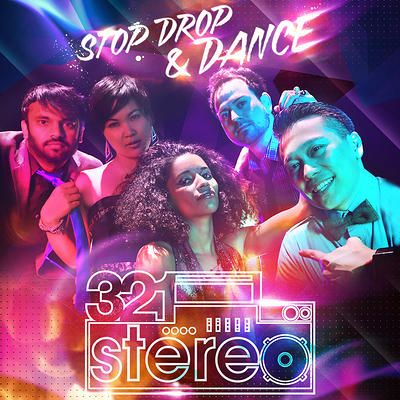 I'm excited to see that 321 Stereo has a solid place in this revival of the pop dance movement from the 80's & 90's. They have described their album Stop Drop & Dance as a retro modern pop sound and I would have to fully agree with that description.
 
Their New Wave/ Retro-Pop/ Dance feel jumps out and grabs your attention right from the first song on the album "So Fresh".  As soon as this album starts, it brings me back to some of the most fun times in my childhood.  Rollerskating parties, sleep overs, singing in the mirror with my hair brush, it just seems to ignite an energetic blast in my brain.
From the start of this album through the 4th song "All I Need" I couldn't stop myself from dancing in my seat as I'm listening to this album in my car.   This song also brings back the nostalgic feelings but so differently than the first song.  The bubbly poppy beats and the harmonious vocals create a need to sing along and to dance where ever you are when you are listening.
 
This album is full of the fun and energetic beats but something should be said about the song's lyrics as well.  Specifically, the 11th song on the album called "Find Your Place".  This song caught my attention because of its uplifting meaning. In this song Josey and Tricia sing about finding your place after feeling like there is no hope and wanting to give up.  I think we all have felt hopeless and stale at one point or another in our lives but don't get me wrong it's definitely not a sad song.  The lyrics are hopeful and made me want to continue on with the dreams that were once forgotten. 
   
Not only does their sound have a positive high energy feel-good vibe to it but the band members themselves have this same type of feeling to them when you meet them.   I had the pleasure of meeting the band members at one of San Diego Music.TV's Open Studio Nights and I was impressed with the friendliness and excitement that each one of the group had. The creative unity between these guys was something that truly stood out in my mind after seeing them perform live.   I think that type of unity between band members really creates the foundation to a bright future for this group of amazingly talented artists.
SOUNDS LIKE| Pat Benetar, Blondie, Rihanna, Madonna
OVERALL RATING| ★★★★★ (out of 5)